John Deere Tractor Attachments & Implements
Whether you're a seasoned farmer, a dedicated homeowner, or a professional landscaper, we understand the importance of choosing the right John Deere tractor attachments to get the job done efficiently and effectively. In this category, we go beyond the surface and explore the nitty-gritty details of John Deere attachments, ensuring you have all the information you need to make informed decisions. Understanding the technical specifications of John Deere tractor attachments is crucial to ensure compatibility and optimal performance. We break down the specs, explaining what each parameter means and why it matters for your specific tasks. Choosing between multiple attachments can be challenging. Our comparative analyses provide side-by-side comparisons of similar attachments, helping you determine which one aligns best with your needs.
Proper maintenance is essential to ensure the longevity and performance of your tractor attachments. We offer valuable tips and guidelines on how to care for your John Deere attachments to keep them in top condition. Our mission is to empower you with the knowledge and information you need to make informed choices when it comes to John Deere tractor attachments. Whether you're looking to enhance your farming operations, tackle landscaping projects, or maintain your property, our blog category is your go-to resource for all things related to John Deere attachments.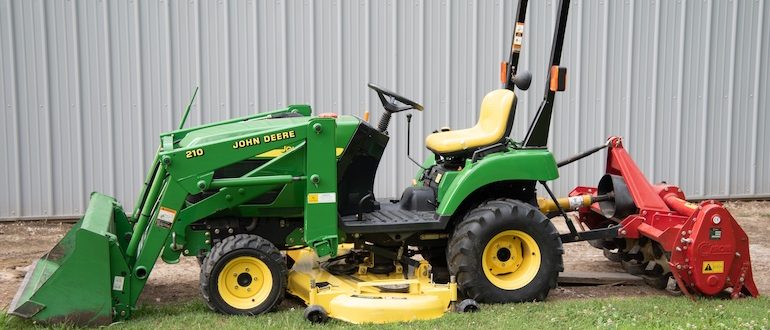 John Deere 2210 Attachment List The John Deere 2210 Compact Utility Tractor is compatible with 54″ mid-mount mower deck, 62″ mid-mount mower deck, 47″ single-stage front-mount snowblower, 54″